Cover Crazy: 1: The Hair Thing
Don't judge a book by it's cover, but it's not against the law to judge a cover, is it? Cover Crazy is going to be a new feature on the blog where I discuss covers, mostly seperated into types. This week's Cover Crazy features Hair, mostly, so we'll be looking at some covers with...um...hair. Too hairy? Just read on!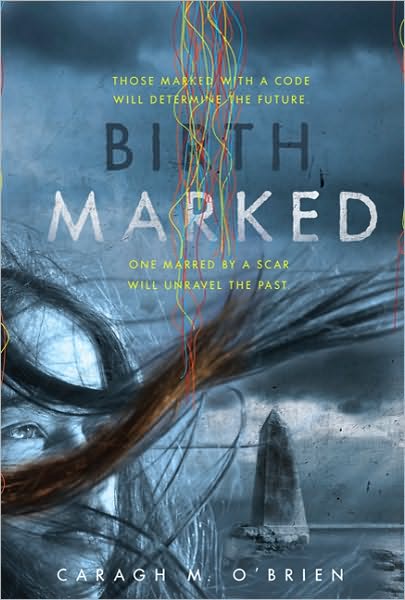 Weird cover all over, but the hair and the textures is nice. Wish that yellow hadn't been there though. Why not sea-blue?
In the future, in a world baked dry by the harsh sun, there are those who live inside the wall and those, like sixteen-year-old midwife Gaia Stone, who live outside. Gaia has always believed it is her duty, with her mother, to hand over a small quota of babies to the Enclave. But when Gaia's mother and father are arrested by the very people they so dutifully serve, Gaia is forced to question everything she has been taught to believe. Gaia's choice is now simple: enter the world of the Enclave to rescue her parents, or die trying.
Caragh O'Brien's next book, Prized, has a gorgeous cover, which I will feature in next week's Cover Crazy.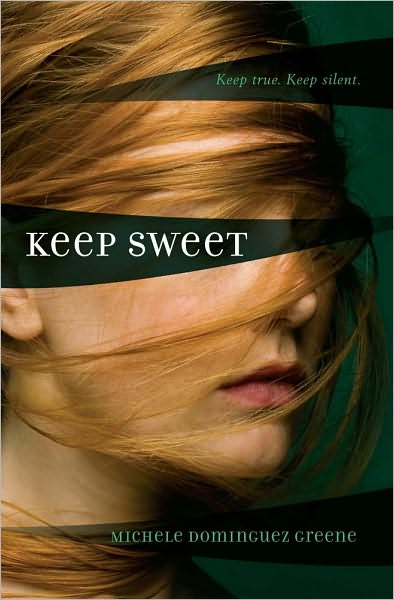 2. Keep Sweet by Michele Dominiguez Greene
I discovered this book looking for the cover, and now it's on by must-read pile! The cover is gorgeous, I wish the text had looked a little more impressive.
Alva Jane has never questioned her parents, never questioned her faith, never questioned her future. She is content with the strict rules that define her life in Pineridge, the walled community where she lives with her father, his seven wives, and her twenty-eight siblings. This is the only world Alva has ever known, and she has never thought to challenge it.
But everything changes when Alva is caught giving her long-time crush an innocent first kiss. Beaten, scorned, and now facing a forced marriage to a violent, fifty-year old man, Alva suddenly realizes how much she has to lose--and how impossible it will be to escape.
This cover is gorgeous, but it could have been so much better with a little color (just a little). It's a fabulous idea, inculcating Braille in the cover.
In many ways, Natalie O'Reilly is a typical fourteenyear- old girl. But a routine visit to the eye doctor produces devastating news: Natalie will lose her sight within a few short months.
Suddenly her world is turned upside down. Natalie is sent to a school for the blind to learn skills such as Braille and how to use a cane. Outwardly, she does as she's told; inwardly, she hopes for a miracle that will free her from a dreaded life of blindness. But the miracle does not come, and Natalie ultimately must confront every blind person's dilemma. Will she go home to live scared? Or will she embrace the skills she needs to make it in a world without sight?
4. Fallen Grace by Mary Hooper
This is a beautiful cover, the colours are gorgeous. I wish they'd taken those black vines away.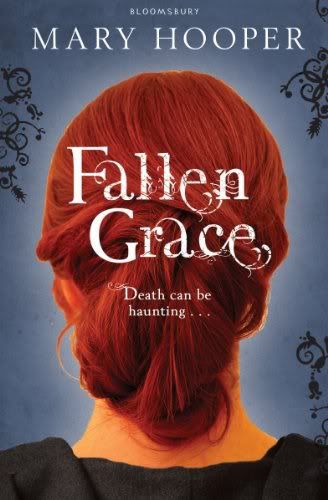 Grace Parkes has just had to do a terrible thing. Having given birth to an illegitimate child, she has travelled to the famed Brookwood Cemetery to place her small infant's body in a rich lady's coffin. Following the advice of a kindly midwife, this is the only way that Grace can think of to give something at least to the little baby who died at birth, and to avoid the ignominy of a pauper's grave. Distraught and weeping, Grace meets two people at the cemetery: Mrs Emmeline Unwin and Mr James Solent. These two characters will have a profound affect upon Grace's life. But Grace doesn't know that yet. For now, she has to suppress her grief and get on with the business of living: scraping together enough pennies selling watercress for rent and food; looking after her older sister, who is incapable of caring for herself; thwarting the manipulative and conscience-free Unwin family, who are as capable of running a lucrative funeral business as they are of defrauding a young woman of her fortune. A stunning evocation of life in Victorian London, with vivid and accurate depictions, ranging from the deprivation that the truly poor suffered to the unthinking luxuries enjoyed by the rich: all bound up with a pacy and thrilling plot, as Grace races to unravel the fraud about to be perpetrated against her and her sister.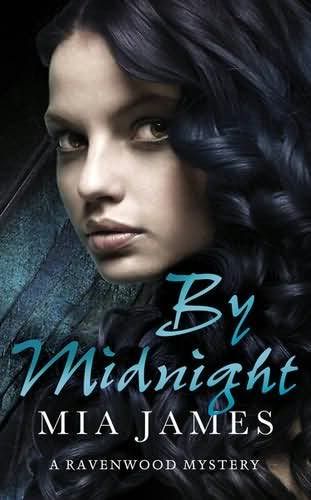 5. By Midnight: Mia James
The gorgeousness of this cover is in the wavy black hair. We have so less black hair on covers, and even less wavy hair. Full marks for this one!
Forget everything you thought you knew about vampire lore and delve into the sinister world of Ravenwood.
A prestigious academy for gifted students - the school April Dunne's whole life has been uprooted for – and frankly, she is not impressed. For most it couldn't get any worse – but for April it's about to – because there's more going on at Ravenwood than meets the eye...
6. Entangled by Cat Clarke
Obviously, this is my favorite. The red is simply eye-catching and matches the text, as well as contrasts the eye color.
'The same questions whirl round and round in my head:
What does he want from me?
How could I have let this happen?
AM I GOING TO DIE?'17-year-old Grace wakes up in a white room, with table, pens and paper - and no clue how she got there.
As Grace pours her tangled life onto the page, she is forced to remember everything she's tried to forget. There's falling hopelessly in love with the gorgeous Nat, and the unravelling of her relationship with her best friend Sal. But there's something missing. As hard as she's trying to remember, is there something she just can't see?
Grace must face the most important question of all. Why is she here?
So here we are! Six books, six covers all about the hair. Think this list isn't fair, or can you think of any other books to add to this list? Leave a comment to let me know. Ta ta!